Minnamurra Falls Road
Jamberoo
New South Wales, 2533
Australia
0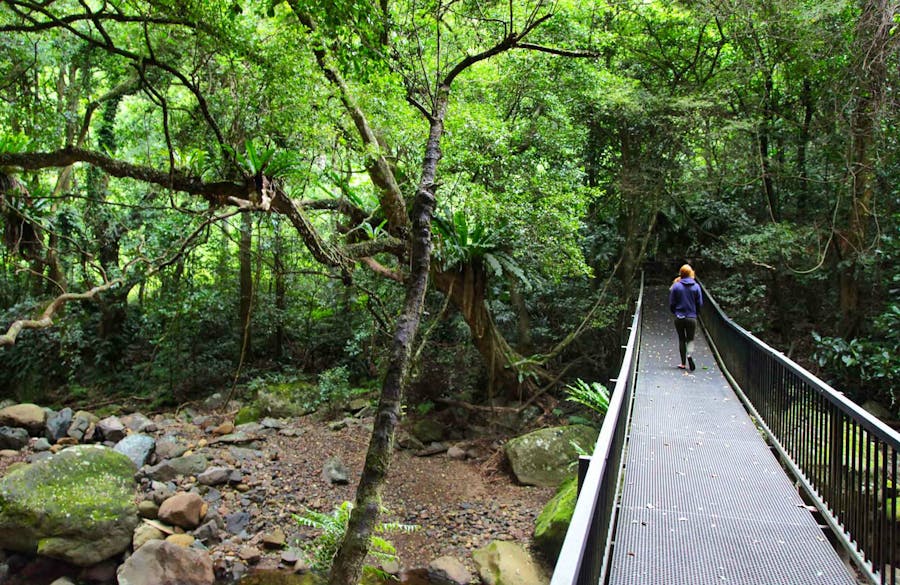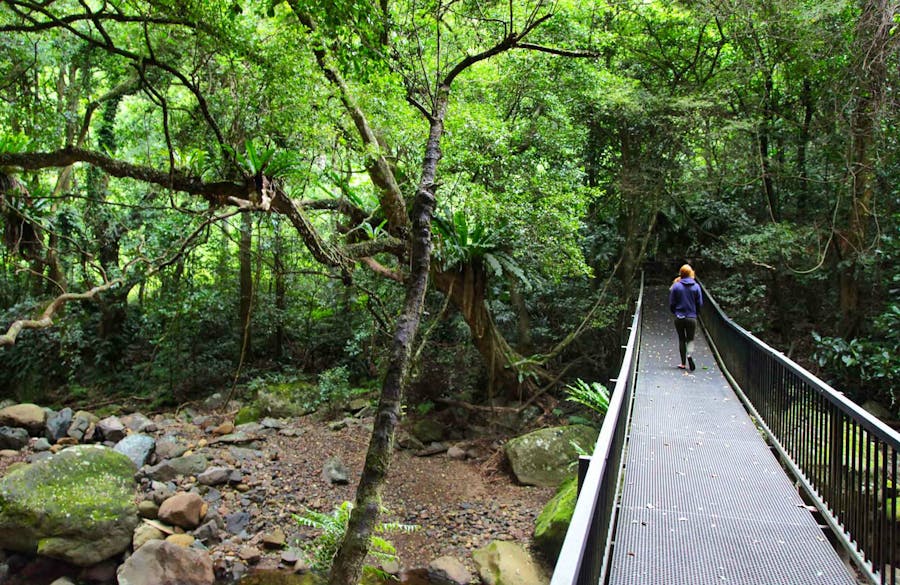 Meander through rich, remnant rainforest teeming with diversity on the Rainforest loop walk in Minnamurra Rainforest Centre. You'll have a bird's eye view over this primeval world as you wander the elevated walkway.
This easy, hour-long walk includes suspension bridges, viewing platforms and interpretive signs along the way. It's a huge hit with kids, but the tranquil beauty of the subtropical, dry, riparian and temperate rainforest on display will appeal to all.
You'll be impressed by the sheer variety of flora in this fragile ecosystem. Look out for bird's nest ferns, strangler figs and colourful orchids.
If you've got the time and you're keen to see more, why not add The Falls walk to your loop for a truly spectacular rainforest walking experience?
---
Accessibility
Actively welcomes people with access needs.